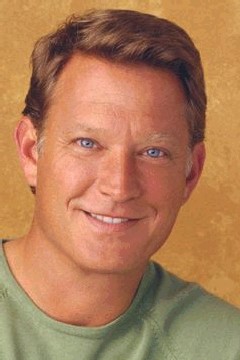 STILL RICH!
Those mourning the February 18 end of CW's most watched sitcom,
Reba
, can still catch co-star
Christopher Rich (Brock)
, albeit in a much younger form.
From 1981 to 1985, Rich played Alexander "Sandy" Cory on
Another World
. Sandy arrived in Bay City looking for his long lost father, Mac. And though he was warmly welcomed into the family, Sandy still chose to keep a secret from his past. Namely how Sandy once supported himself while living the high life in Las Vegas.
Of course, daytime being daytime, Sandy's past didn't stay a secret for long.
To find out precisely what he was so ashamed about, tune into
Another World
on the
AOL/PGP Classic Soap Channel
.
(Fun fact, while on AW, Rich married his co-star, Nancy Fragione, who played Sandy's ex-wife. They have since divorced.)