THE END OF IRIS?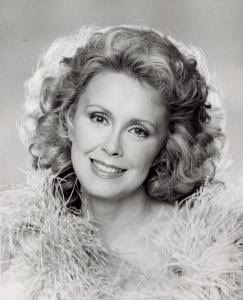 Another World
fans first met Iris Cory, as played by the indomitable Beverlee McKinsey, in 1972. (Details about the swath of destruction she cut through Bay City,
here
.)
In 1980, Iris anchored the AW spin-off,
Texas
, where she managed to wreak even more havoc, especially upon her son,
Dennis
, and ex-husband,
Elliot
. But Iris only stayed in Houston for a year, before deciding to pick up stakes and move to New York. She intended to start a charitable foundation in the name of her late husband, Alex Wheeler.
To watch Iris say her good-byes to those both happy and unhappy to see her go, tune in to the latest episode of
Texas
on the
AOL/PGP Classic Soaps Channel
,
here
.
And to see Iris upon her second pass through Bay City, this time played by daytime newcomer Carmen Duncan, watch the 1991 episodes of
Another World

on Hulu.com
!