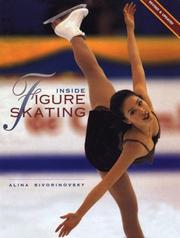 News that 1976 Olympic Figure Skating Champion
Dorothy Hamill will be on the next season
of
Dancing With the Stars
, made me think of what ABC Director, Doug Wilson, told me about Dorothy's post-Olympic television special (titled, appropriately enough,
Dorothy Hamill Special
), where she did a number with one of the silver screen's greatest dancers, Gene Kelly.
In my book,
Inside Figure Skating
(left), Doug recalled that, in order to recreate the classic
Singin' In the Rain
number, "All night, Dorothy skated under a deluge of freezing water, prompting Gene to concede he felt sorry for her. When he filmed the original number, he did it under warm water, whereas, to keep the ice from melting Dorothy's rainstorm had to be bone-chilling. She was really ill, feverish, clammy. She also had an entire symphony orchestra decked out in tuxedoes and sitting in a Toronto park where the wind chill was -15F, waiting for Dorothy to come out and skate her second number, Be a Clown, with Kelly. The producers offered Dorothy the chance to back but, back straight and shoulders squared, she insisted the show must go on."
Dancing With the Stars
!
See Dorothy in action, below: