YOUNGER THAN SPRINGTIME
Starting with their very first
supercouple
in the late 1950s, when seventeen year old Penny Hughes eloped with Jeff Baker only to have her parents annul the union because Penny was underage,
As The World Turns
has been a staunch supporter of young, slightly shocking love stories.
Penny's best friend, Ellen Lowell, was also still in her teens when she had an affair with a married man, gave birth to his son and surrendered the baby for adoption. That baby grew up (rather quickly; he was born on-screen in 1958 but turned 26 fourteen years later) to be Dan Stewart, father of Betsy and Emily Stewart, each of whom knows a little something about non-traditional young love affairs. Betsy traded in college for a sizzling love triangle with conniving husband Craig and smoldering step-uncle Steve (Betsy's dad, Dan, married Kim, who, after Dan's death, married Steve's brother, Nick, and raised Betsy with her new husband, thus making Steve a pseudo-relative). Emily did her half-sister one better and blew off high-school to become the much older, much more conniving James
Stenbeck's
mistress, then dallied with his teen-age son, Paul, on the side.
Also kind-of-related/kind-of-not, were Lily Walsh and Holden Snyder. Lily's biological mother was Holden's adopted sister. For a while, the incestuous overtones managed to keep our star-crossed couple apart. But they eventually got over it. And found other obstacles to keep them apart.
Frannie and Jay (or did you prefer Frannie and Kirk?
Marcy and Kirk?), Andy and Courtney (or were you rooting for Andy and Julie?), Chris and Abigail (Adam and Abigail?), Aaron and Lucy
(Aaron and Alison? Lucy and Dusty?),
Gwen and Will (Gwen and Casey?), the list of
ATWT's
young couples can go on and on. Which one was your favorite?
And will Parker and Liberty join that list?
Let us know in the
Comments
section below!
P.S. Am I the only one who sees a resemblance between Teen Paul and Teen Parker?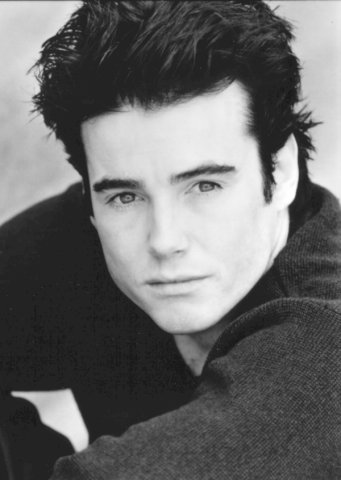 Both Paul and Parker have some pretty intense relationships with their fashion designing mothers. And both their mothers were married to Hal
Munson
. And John Dixon. Parker's adoptive dad, Jack, came back from the dead. I don't think I need to draw the parallel to Paul's dad, there. Paul went on trial for shooting dad James, who was attacking Emily. Parker went on trial for shooting Sam, who was attacking Carly. They've both had psychic episodes.
Just something to think about....
And be afraid of.