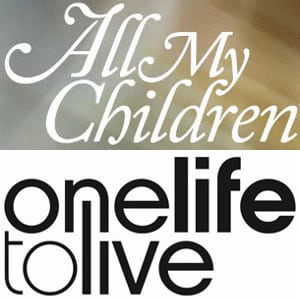 It's Friday, and that means it's time for
MORE All My Children
and
MORE One Life to Live
, the weekly recap shows that I'm writing for Prospect Park:
In Episode #1 of AMC, we've got a look back at 40+ years in Pine Valley, plus interviews with Vincent Irizarry (David), Denyse Tontz (Miranda) and Executive Producer Ginger Smith.
Watch here
.
For OLTL, Erika Slezak (Viki) catches you up on Llanview's hottest stories, plus Robert Gorrie (Matthew) and Executive Producer Jennifer Pepperman.
Watch here
.
Check out both shows and make sure you leave comments on TOLN's Facebook page or via
email
. They really do want to hear from you in order to make these shows exactly what the fans are looking for - you have my word. Your voice will be heard.
(Let me know what you think, too).
Plus, like I said earlier, they're looking for people to chat live with the actors over Skype and more.
Details, here.